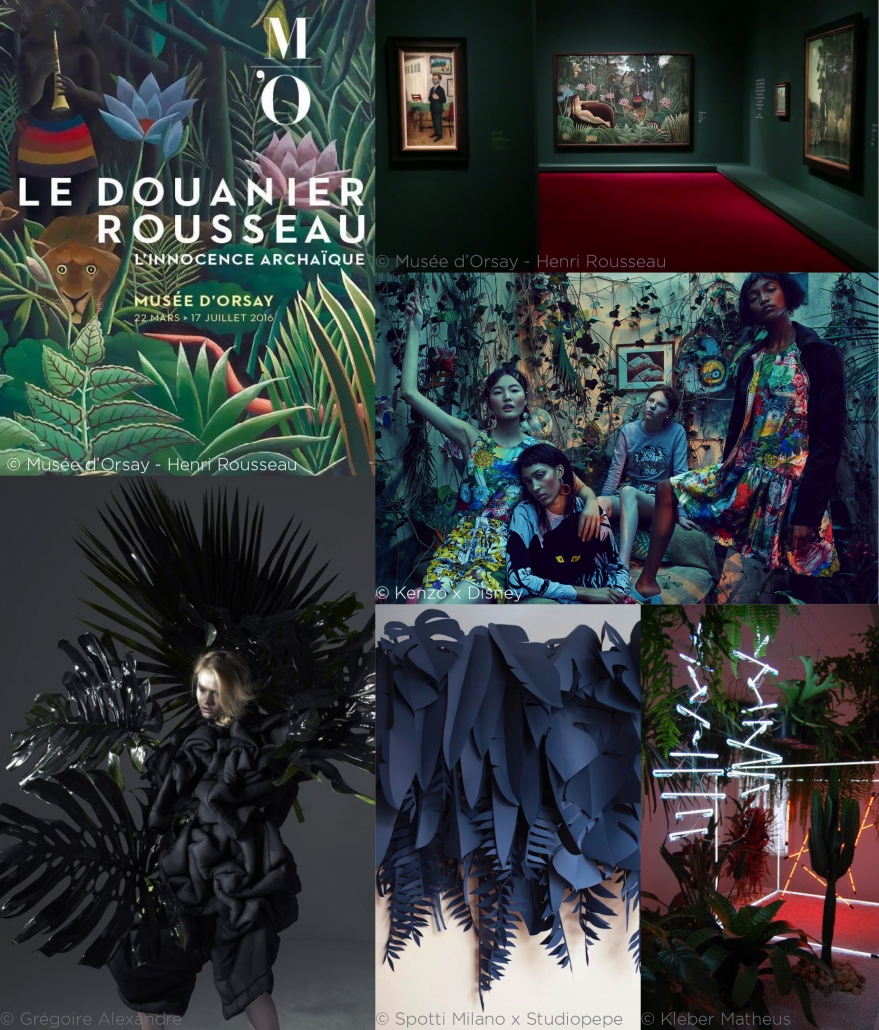 Inspired by the Caribbean theme of our recent SS17 trend book, welcome to a nocturnal and exotic atmosphere.
Henri Rousseau's paintings 'La charmeuse de serpents' and 'Le rêve' plunge the spectator into a dream-like and mysterious luxuriance. Paris' Musée d'Orsay presents this singular painter's modern vision until July 17th.
Accompanying the release of the new Jungle Book movie, Kenzo and Disney created a capsule collection launched at the beginning of April. Its surprisingly dark lookbook adds depth to this tropical limited series for men and women.
Giant palm leaves find refreshing humility in many artists' works, such as Kleber Matheus's neon lights starkly reflecting on dark plants.
Luxuriance and the intimacy of twilight look good together.